The Friends of Portfield School is a registered charity set up and run by parents, carers, grandparents, school staff or indeed anyone wanting to help the pupils of Portfield School to achieve their potential.
Over the past few years we've raised money for an Integrex Interactive Projector, Outdoor Gym Equipment, a Nest Swing, software for Eyegaze, play equipment in the newly refurbished Lower School play area, a wheelchair swing and wet weather gear for Upper and Lower Schools.  We've also had a family day out at Folly Farm and provided funds for the Drama Group and the Leavers' Prom.
We have many events during the year such as our annual Family Fun Day, which is our main fundraiser held during the Summer, and thanks to the generosity of local businesses, we've had some brilliant prizes, such as aeroplane and helicopter rides and family tickets to Ireland on Stena Line. The 'Big Bike Bash' is another great event, as is our Christmas carol singing at Tesco. We also have a termly Bingo evening which is held at Haverfordwest Cricket Club.
Our aim is to help raise funds to purchase equipment that the pupils may not get otherwise.  If you'd like to join the Friends, why not come along to one of our meetings? We'd love to see you – new faces are always welcome. If you would like to know more, please call Chairperson, Colin Booker on 07511 801820 or Sam Harries on 01437 762701.
The Giving Machine Please help us to raise money through the 'Giving Machine'.
Every time you shop online with over 360 of the UKs top online stores you could be giving a free cash donation to our School. It doesn't cost you any more and you don't have to buy anything you wouldn't normally buy. Lets not miss out! Please join today and choose Portfield School as your charity to support by going to: www.TheGivingMachine.co.uk
If you would like more information about the 'Friends' please contact Sam Harries at School on 01437 762701 or Chairperson, Alison Folder on 07709272781
Just a few of the things The Friends have been doing….
On Sunday 7th July 2019, The Friends of Portfield School kindly hosted an end of term party at the Cricket Club for Portfield pupils….

♥♥♥♥
♥♥♥♥
♥♥♥♥
♥♥♥♥
Check Out Our Pictures from
Our Summer Family Fun Day 2019:
There was plenty going on at Portfield Family Fun Day on Saturday 29th June….
Cakes, Little Monsters, Horses and lots of fun!!!!

♥♥♥♥
♥♥♥♥
♥♥♥♥
♥♥♥♥
♥♥♥♥
♥♥♥♥
♥♥♥♥
♥♥♥♥
♥♥♥♥
♥♥♥♥
♥♥♥♥
♥♥♥♥
The Friends of Portfield School did a wonderful job organising our Easter Bingo for us.
It's a wonderful event with some amazing prizes.
♥♥♥♥
♥♥♥♥
♥♥♥♥
♥♥♥♥
A Huge Christmas Thank You!
A huge THANK YOU to all the children, staff and Friends of Portfield School for carol singing at Debenhams, Boots and Tesco – Haverfordwest.
Due to your efforts we have raised £606.21!
THANK YOU AND WE WISH YOU ALL A MERRY CHRISTMAS!
♥♥♥♥
♥♥♥♥
♥♥♥♥
♥♥♥♥
Portfield School's
The Friends of Portfield School have organised Carol Singing at Boots, Haverfordwest
on Saturday 15th December at 10:00am.
Please bring your children along to enjoy a festive sing along!
♥♥♥♥
♥♥♥♥
♥♥♥♥
♥♥♥♥
F

r

i

e

n

d

s

 

o

f

 

P

o

r

t

f

i

e

l

d

 

S

c

h

o

o

l

'

s
'

Mystic Night

'
We are pleased to announce that The Mystic Night at Haverfordwest Cricket Club raised £1450!!!
This is an amazing amount that went a long way towards purchasing specialist equipment for our pupils.
We must say a huge THANK YOU to The Friends of Portfield School, as this event was completely organised by them, for us!
The Friends of Portfield School is a small group of parents and grandparents that are dedicated to raising money and supporting school and do this incredibly well.
If you are interested in joining our 'Friends' please get in contact with school, it's a great group to be involved with!
♥♥♥♥
♥♥♥♥
♥♥♥♥
♥♥♥♥
Thank you: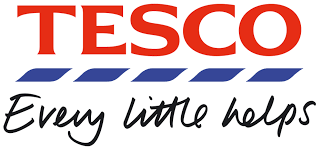 A huge THANK YOU to Tesco.
They have kindly donated a fabulous range of items to Portfield School.
We will be working with The Friends of Portfield School to sort through the donations.
Thank you Tesco for thinking of us – your kindness is astounding!
♥♥♥♥
♥♥♥♥
♥♥♥♥
♥♥♥♥
Portfield School's Summer Fun Day 2018:
A huge thank you to everyone who came to Portfield Fun Day, especially all of 'The Friends of Portfield School' and the staff that supported to organise and help on the day.
It was a great day with lots of amazing stalls, there were handmade items, crochet, jewllery, food and drink, children's services and lots more….
A big THANK YOU to…….
All of the volunteer services that came … The Coast Guard and Haverfordwest Fire Brigade:
Stuart from Little Monsters, South Wales Family entertainment, he was very busy making free balloon models for all of the children by request.
Pure West Radio, they did an amazing job advertising the event and interviewing stall holdres. Videos of the event have been shared – please see Pure West Radio for all the fun.
Edward Reohorn and sons for his great rides and games stall – the children loved the gold fish prizes. Reohorn Amusements
Jeff Clout for his huge slides and games stall – the pupils had a great time.
Faith Foster did an amazing job singing and entertaining all afternoon with children on stage with her and supported by her frineds who came down from as far away as Swansea.
Tara the face painter did amazing art work on the chidren, who all looked great.
Kevin the ice cream man who was kept busy with his Mr. Whippy's once the weather improved.
Castle Photography, Haverfordwest for the wonderful professional photos that families were able to have taken – everyone was delighted with them Castle Photography & Framing.
A big thank you to Debenhams Haverfordwest, Marks and Spencer Haverfordwest and Hannah from Tesco who donateditems to towards the event!
A great BBQ was put on by members of The Friends of Portfield School – the food was delicious.
Raffle sales were fantastic, thank you to everyone who sold tickets and a MASSIVE thank you to Mr Hardiman who sold a record amount of tickets.
Thank you to everyone, as always The Fun Day was a huge success – these events can ony happen with the support of everyone – what a lovely way to end the term!
♥♥♥♥
♥♥♥♥
♥♥♥♥
♥♥♥♥
Ice Cream for Portfield School!
A huge THANK YOU to Martin Mcgeown for coming to Portfield last Friday and for supplying Ice Cream!
All of our pupils (and staff!) loved the ice cream!
♥♥♥♥
♥♥♥♥
♥♥♥♥
♥♥♥♥
Friends of Portfield School Party!
♥♥♥♥
♥♥♥♥
♥♥♥♥
♥♥♥♥
Wheelchair Friendly Swing
Cardiff Half Marathon
Here our runners are lining up and getting ready to take on the challenge of Cardiff Half Marathon! It's very busy in Cardiff, but the bright t-shirts are helping us to find them…
Here are a few staff members, there are quite a few more out there lost in the crowds!
Good luck guys, we're hoping that the weather forecast is wrong and that you will all stay dry today!! …
Cardiff Marathon is live on BBC 1 this morning – how many of our runners can you spot??????
⇔⇔⇔⇔⇔⇔⇔⇔⇔⇔⇔⇔⇔⇔⇔⇔
⇔⇔⇔⇔⇔⇔⇔⇔⇔⇔⇔⇔⇔⇔⇔⇔
Keep checking back for more….